SWForum.eu seeking to pay software technologists to write blogs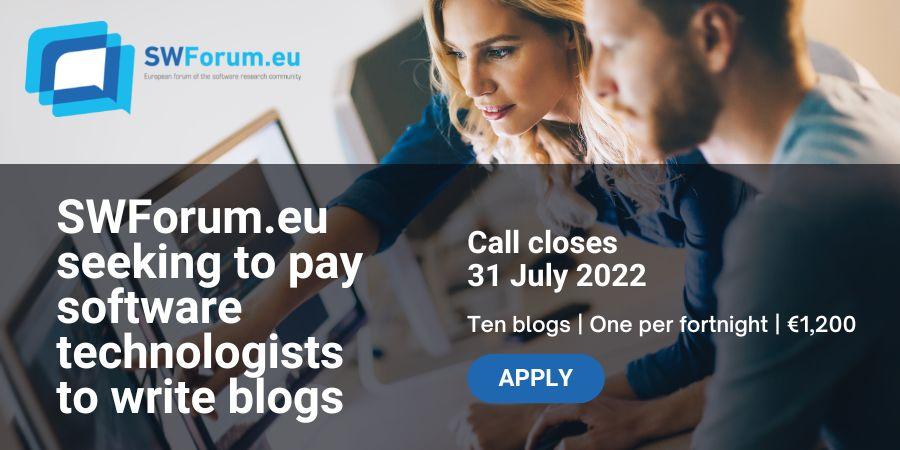 SWForum.eu is looking to give out up to 10 grants to qualified graduate students, researchers, and practitioners in computer science, software engineering, or a related area, to write blogs for the SWForum.eu website. Applications in this Open Call are being accepted until 31 July 2022. Recipients will to write about topics such as AI, Green Computing, Cybersecurity, Open Source, and more.
Recipients will receive 30€/hr to contribute 10 stimulating, informative, and opinionated blog posts on our online forum, at a rate of once a fortnight. The total grant is worth €1200 per recipient.
This is your opportunity to inform the community and express your opinions on some of the most important challenges in software technologies today!