Impact of AI, Big Data and Robotics on CO2 reduction - 3 Days Workshop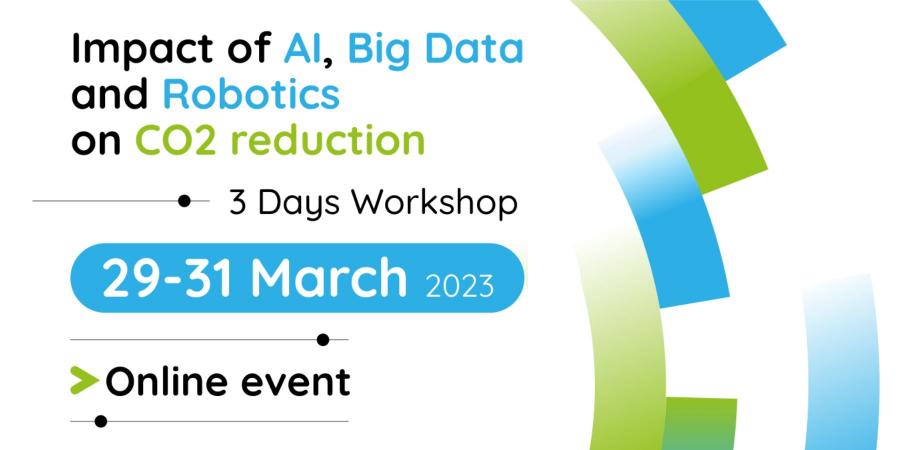 Adra-e is inviting all actors involved in the AI, Data and Robotics communities to a 3-day online event taking place from 29th to 31st March 2023. The overarching theme of the 3-day event is:
"How the combination of AI, Big Data and Robotics can accelerate the reduction of CO2 emissions by 2030, to achieve the objective of climate neutrality in Europe in 2050?"
Each of the 3 days will revolve around a specific area:
Day 1: Manufacturing, Energy Production & Distribution
Day 2: Transport Ways & Hubs
Day 3: City & Country
Each day will include lectures from industry and start-ups, panel discussions, and workshops where participants will be able to present their needs, discuss challenges, and propose recommendations that can directly steer the future of digital transformation in Europe.
The event is open to all actors involved in AI, Data and Robotics communities including research organisations, associations linked to ADR technologies, developers and domain experts, Governments & Policy Makers, citizens and civil society.
Depending on your interest, please attend the day that most closely aligns with your interests, however, you are very welcome to attend more than one day or even all three.
To know more about the event and registration, visit the Adra-e website.