Shaping the future of cybersecurity - Priorities, challenges and funding opportunities for a more resilient Europe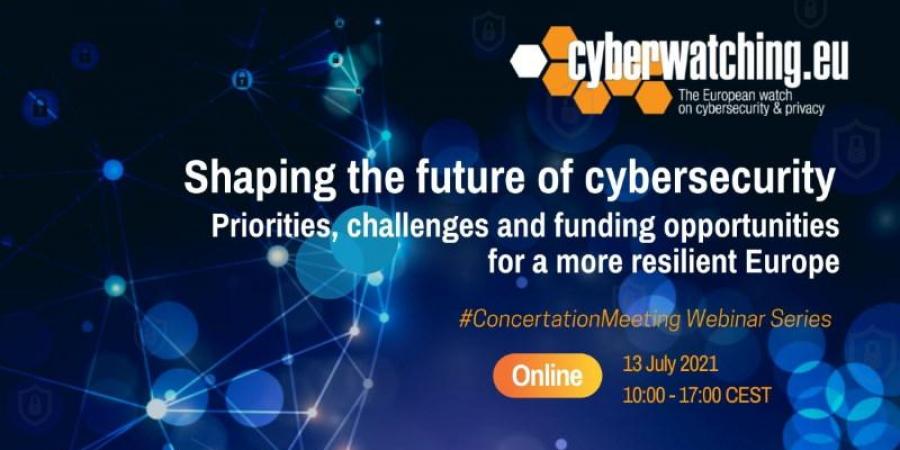 The Horizon Europe and Digital Europe programmes present a new vision and way forward that will shape Europe's digital future. As the COVID-19 pandemic has shown us, digital technology and infrastructure have a critical role in our private lives and business environments. The EC's Cybersecurity strategy is a commitment to bolstering Europe's collective resilience against cyber threats and help to ensure that all citizens and businesses can fully benefit from trustworthy and reliable services and digital tools.
As the new European Commission Work Programmes are launched, this fourth Concertation Meeting for Unit H1 (Cybersecurity Technology & Capacity) will focus on the future priorities for Europe. It will provide all the details on the newly published calls and use the event to touch base with others interested in forming consortia.
A key feature of any Concertation Meeting is collaboration and cross fertilization. The event will discuss new partnership opportunities between projects based on the EU Project Radar and demonstrate results from existing clusters projects formed around market readiness levels and vertical sectors in health, energy and finance.
The workshop will also examine roadmapping activities from the Competence Centre Pilot projects which are helping shape cybersecurity policy in Europe. How will the European landscape evolve over the next 5-10 years?
Certifications and standards are an essential ingredient of the new Work Programme and will also be discussed. These are essential for the market in terms of enabling consistency among developers and serve as a reliable metric for purchasing security products or systems and creating trust in them.
The Concertation Meeting will also see the launch of the Cybersecurity Label, created by cyberwatching.eu in collaboration with SGS, the world's leading inspection, verification, testing and certification company. The label represents a consistent and trusted online resource which can help SMEs and micro-enterprises understand key concepts and create a clear path to further action to their journey towards certification landscape and language or improve compliance to regulations.
With emerging technologies, such as AI, Blockchain and IoT pushing the boundaries of existing privacy regulations, the event will also showcase how Europe's Research and Innovation community is addressing the issue head on in a number of vertical sectors.